We may have tastes ranging decades and styles that push all boundaries but there's one thing us vintage girlies have in common. We love a good lipstick. And for many of us, nothing beats the classic pillar box red. It is one thing that is instantly evocative of the past. It screams 'look at me', it begs to be noticed. You cannot imagine a femme fatale without her red lipstick. And when I think of things about the vintage look that I love, red lipstick jumps out of me - it will not be ignored!

Four glamorous ladies of the blogosphere in their red lipstick, l-r top Johanna Öst & Esme & The Laneway, bottom Diary of a Vintage Girl & The Call of the Jitterbug Doll
Red lipstick was, for many years, the staple of any girl's make-up bag. Of course women wore other lipsticks too (in fact, my grandmother claims that any girl who wore BRIGHT red lips in the 40s was considered fast but she was very much a country girl and I'm sure it was different in the towns & cities) but it is the legacy of red that has endured decades.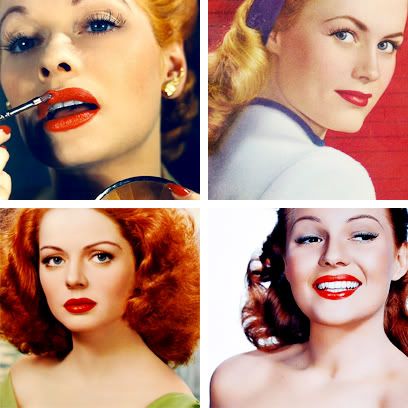 Please pardon the fact that three of these ladies are redheads! It was unintentional!
Red was so completely de rigeur that most advertisements featuring lipstick only displayed their models in the brightest of shades - it was considered gay, beautiful and glamorous.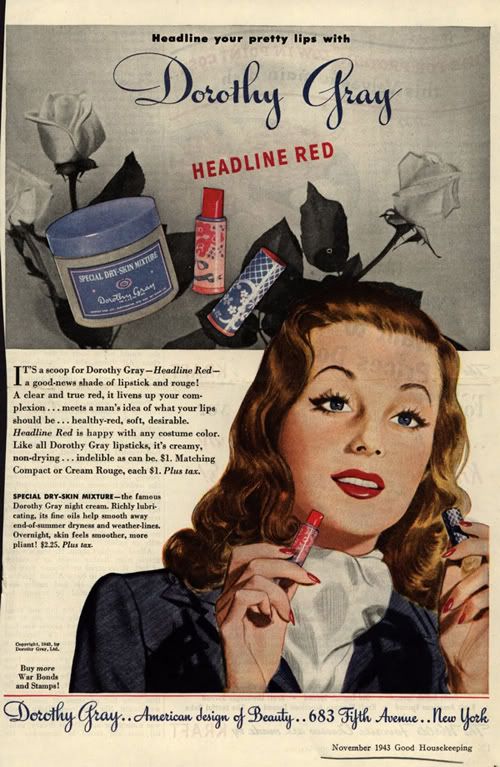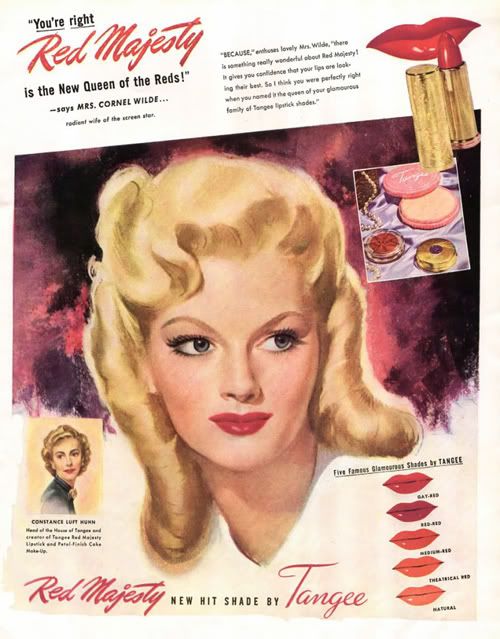 Images via
Glamour Daze
&
Enthusiastic Homemaking
I'm all out of my standard red lipstick (which I want to post on when I get a new tube because I just think it is the absolute best) so I decided to model a couple of shades that I don't wear very often - just because!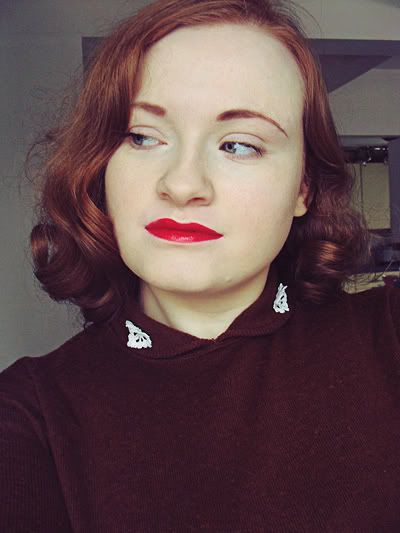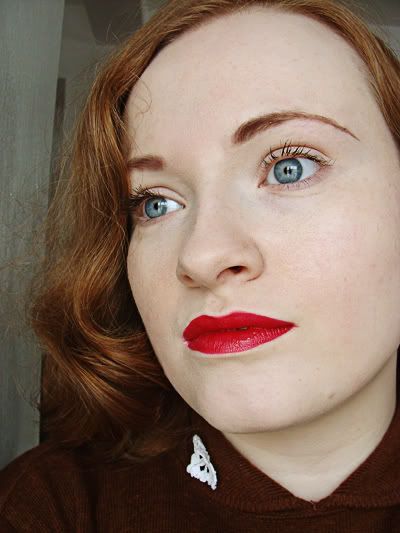 These are both Dior's Iconic Red. The texture is for me a little slippery and the colour is a bit TOO blue and also too dark for my complexion, but it showed up really nicely in these pictures (aside from the fact that there is major feathering - but I chose not to wear it without lip liner because I am silly).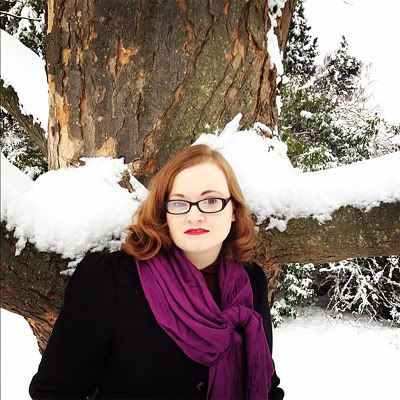 This colour definitely suits me better - it's a lipstick by Max Factor that they don't make anymore and I can't even find a label on my tube - I am so bad at this! I've had it longer than I care to mention and I almost never wear it. Also - bonus me wearing red lipstick in the snow!
And one final image, care of
Complete Inconsistency