Title: 40s updo
Posted: Friday, 13 January 2012 @ 14:56
After buying a lovely evening gown, I've decided I need to perfect the 40s updo. Taking inspiration from
Miriam
and
Fleur
to name but two of the wizards of elegant evening hair, as well as many period films etc. I managed to somehow pile my hair up on my head in a satisfactory manner.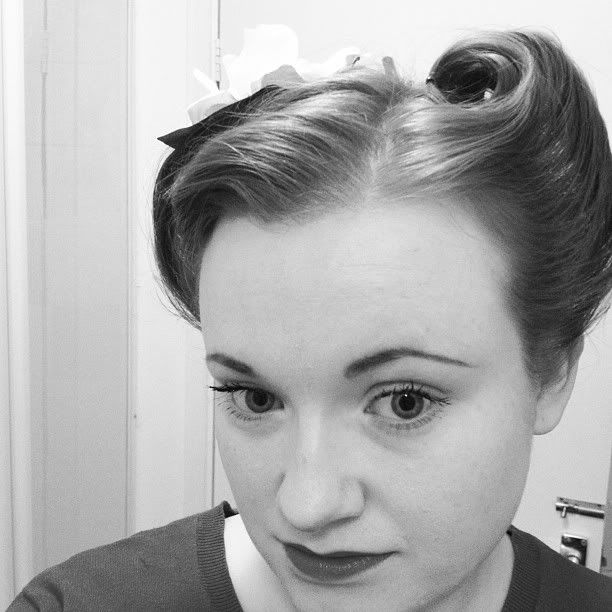 It is a little messy but I hadn't used any product at all (as I was only practising quickly before bed, I thought putting hairspray in would be pointless) and I was running out of hairclips! When I get around to recreating this to wear out, it will definitely be a lot neater.
Here are a few images that caught my eye when I was looking for inspiration!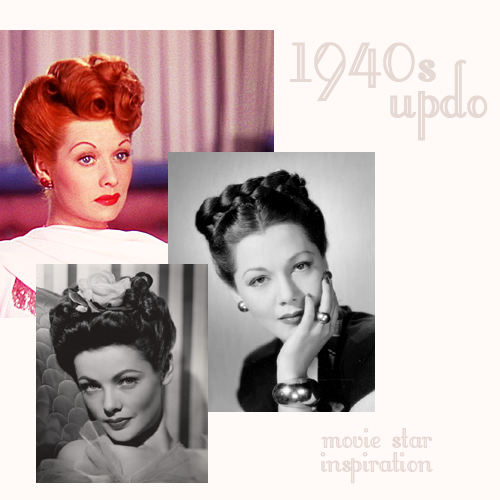 I really have to try out Maria Montez's plaited updo. So beautiful!