I think, when it comes to vintage fashion, there are three images. There's high fashion, the kind of thing that appears in Vogue magazine and that the great designers of the period were producing. There is ordinary everyday clothes which are influenced by high fashion but dictated by cost and practicality. And there's Hollywood style which is different from either of them. It's often a more glamorous version of ordinary everyday fashion but at the same time costume designers had their own spin on things that were different from the high fashion designers. I take inspiration from all three of these ideas but I confess that I love collecting Old Hollywood images that demonstrate amazing fashion, hair and make-up! Here are just a few I've found of late that have really caught my eye.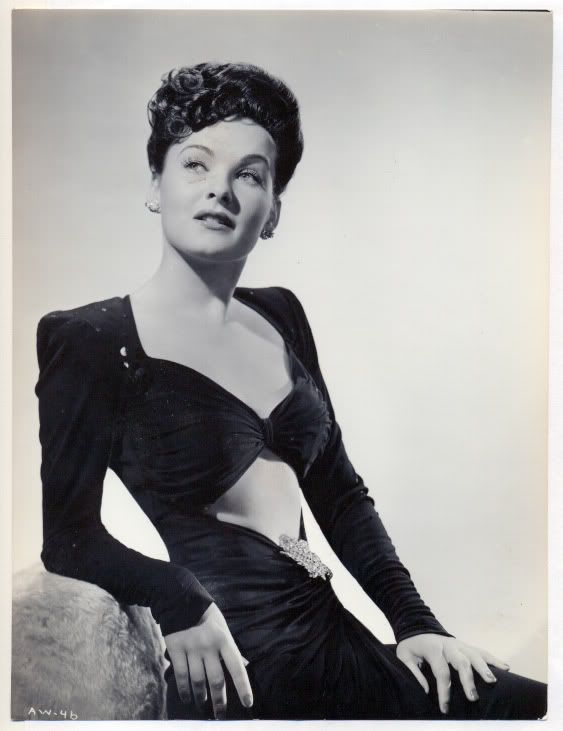 I love Amelita Ward's glamorous cut-out dress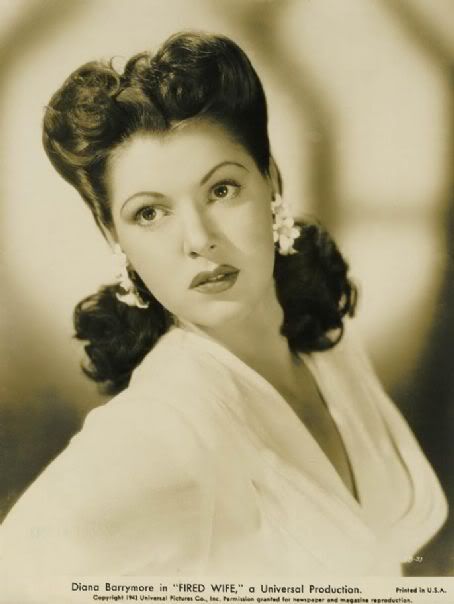 Diana Barrymore's hair is fantastically glamorous!
The simplicity of Leslie Brooks outfit is very inspiring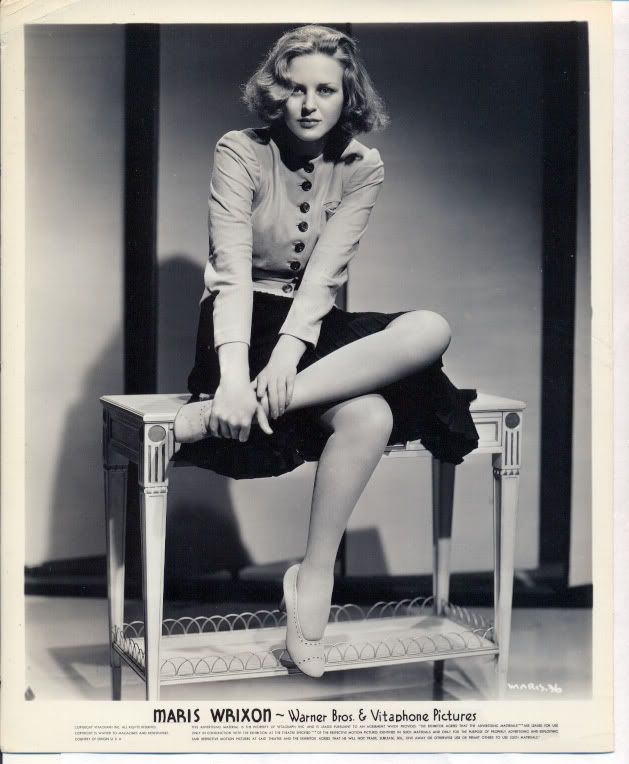 I love the buttons on Maris Wrixon's jacket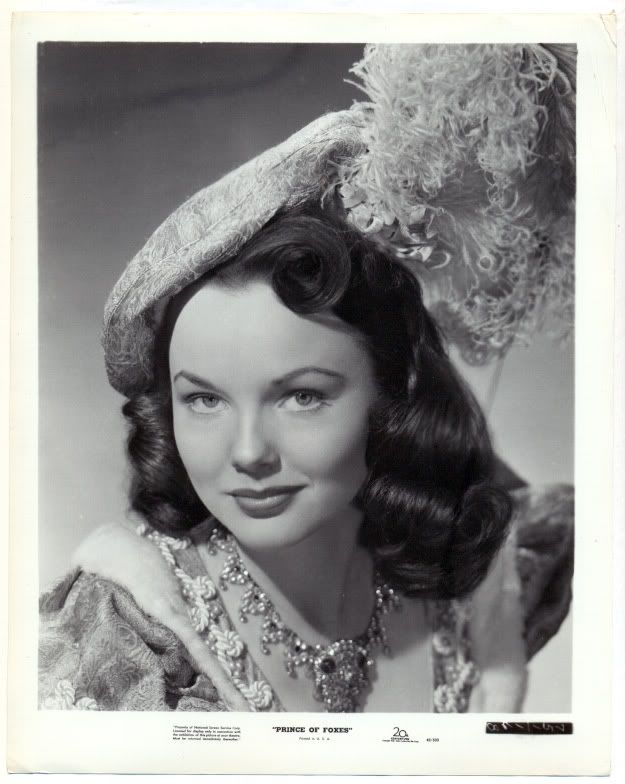 Wanda Hendrix's hair is so pretty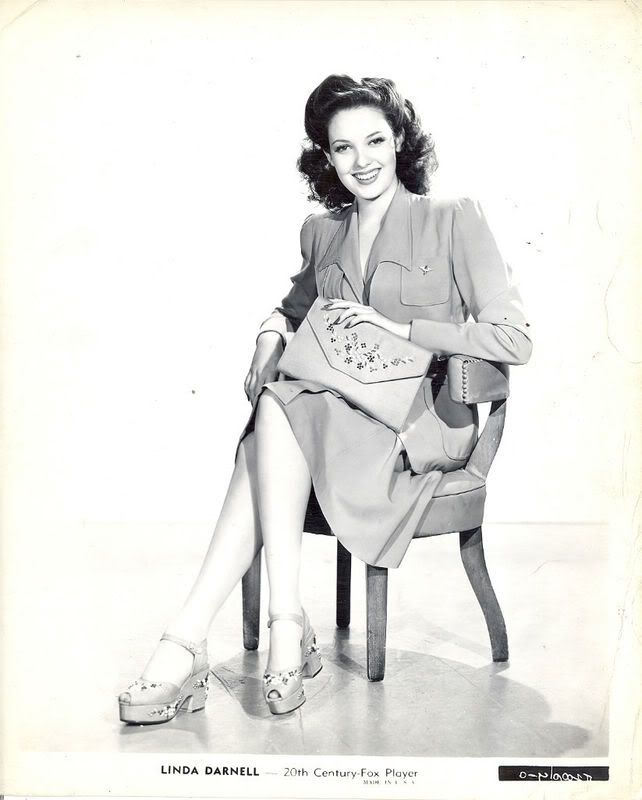 Look at Linda Darnell's matching shoes and purse! I am in love with this.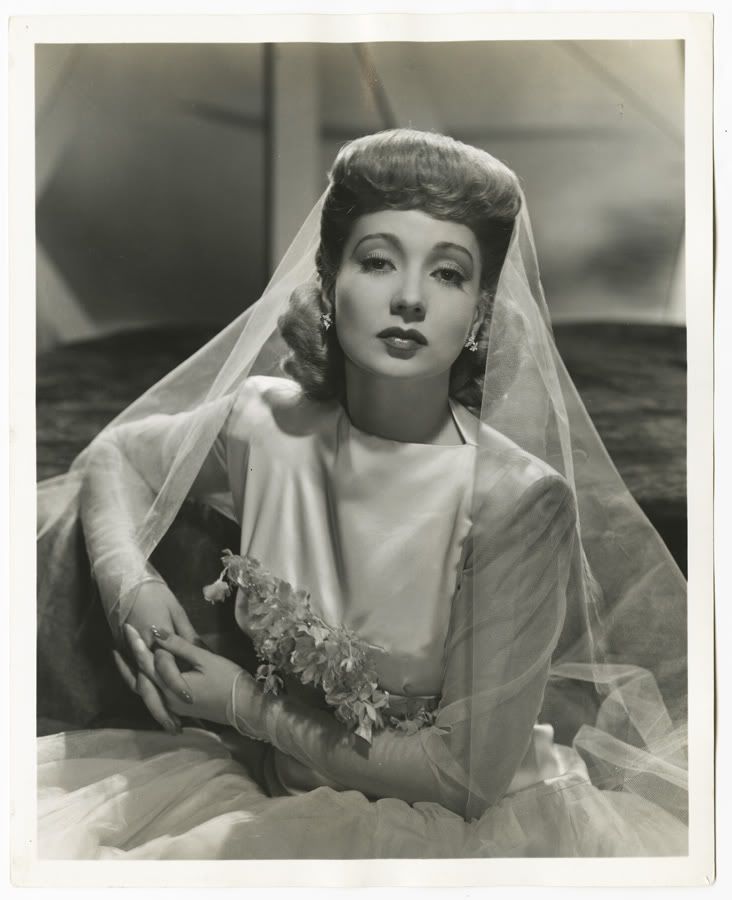 The slashed neckline of Ann Sothern's wedding gown is beautiful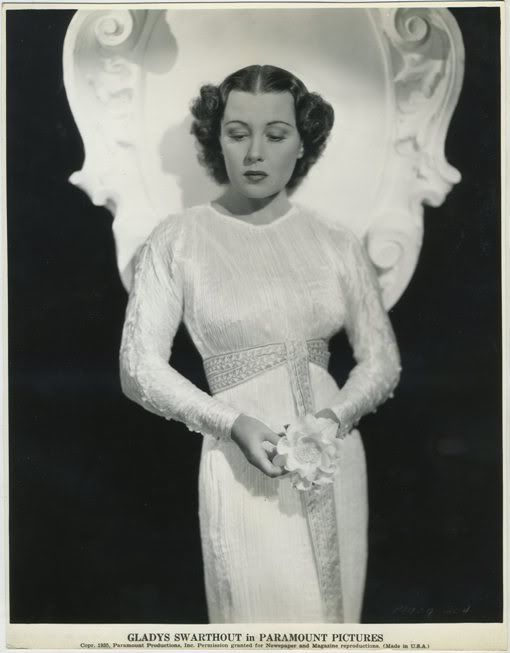 Gladys Swarthout looks so glamorous in this Fortuny Delphos gown
I'm sorry I've been so quiet with posting lately but it's only two and a half weeks until my wedding and I have an essay due soon so I'm really very busy!